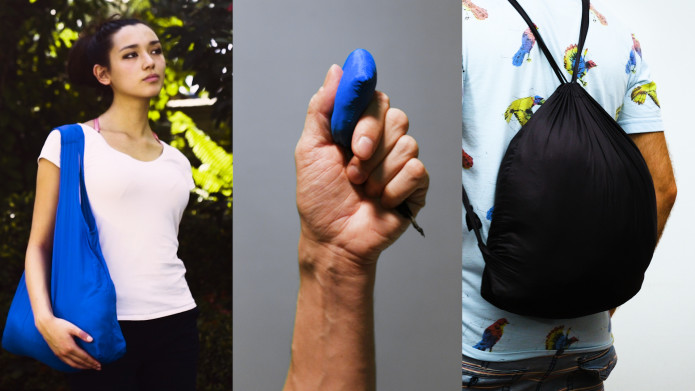 Nanobag is back with it's 2nd generation foldable bag. Nanobag 2.0 and the Nanopack is the ultimate foldable shopping bag.
We consume somewhere between 1 trillion to 500 billion of plastic bags per year, and it's an unnecessary waste. With Nanobag 2.0 and Nanopack it's finally easy to carry a bag at all times. The compact super soft fabric easily folds into your pocket, and does away with bulky reusable shopping bags.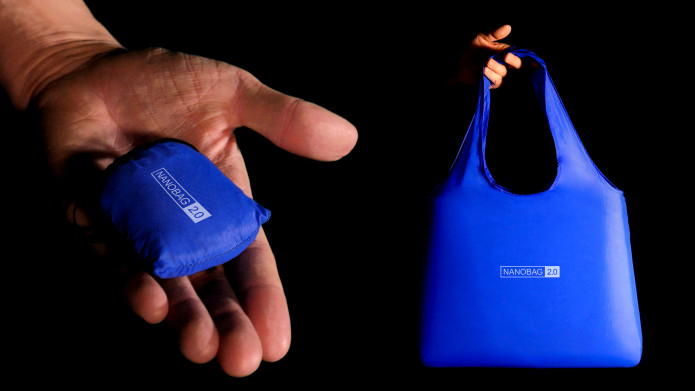 Inspired by the countless plastic bags we get when we go shopping and not being able to find high quality reusable lightweight shopping bags suitable to carry in our pockets, TipTop Things, a group of friends on a mission to create quality products that you will love using only the best practices in order to minimize negative impact, decided to create the Nanobag.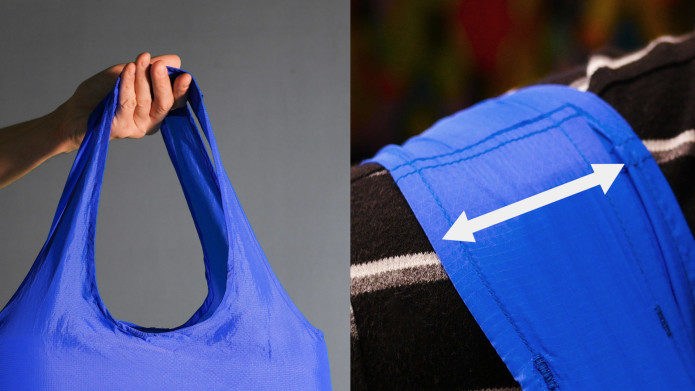 The bags are made with the best lightweight ultra-high-performance fabrics and upgraded stitching of all the seams to eliminate any potential weakness. Guaranteed to have excellent quality.
Key features:
Portable: The super soft fabric easily fits in your pocket
Thin: Fabric measures only 0.002 inches (0.05 mm)
Strong: Carries 55 pounds (25 kg)
Soft: Folds easily and is comfortable to carry
Reinforced ripstop nylon polymer fabric
Water resistant nano coating
Packs into small attached pouch
Nanobag 2.0 fits 18 liters and weighs 0.77 oz (22 grams)
Nanopack fits 14 liters and weighs 0.81 oz (23 grams)