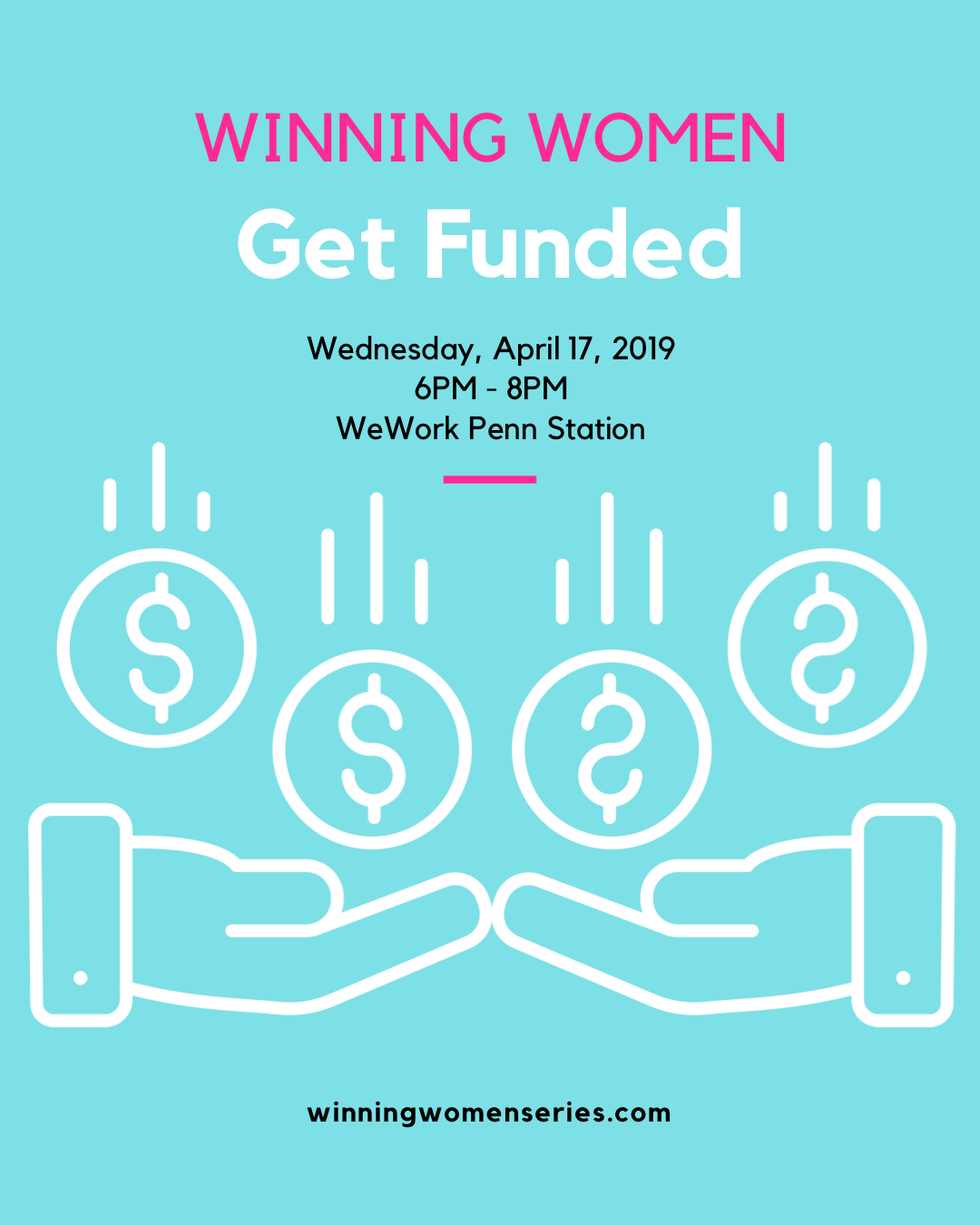 Are you an aspiring entrepreneur? Do you want to take your idea to the next level? Or perhaps you have a business and are simply looking for an investment? If your answer is YES to any of the questions, then this event is for you! Entrepreneurs are job creators and contribute largely to the growth of the economy. However, this growth is limited due to lack of sufficient capital to scale or there being very few alternative sources of capital or unrealistic collateral required. What worse, only 7% of all investor money goes to women-led startups.
Join us at Winning Women: Get Funded on Wednesday, April 17, 2019, for a 45-minute panel discussion followed by a 15-minute audience Q&A session with a panel featuring an all-star lineup of experts and entrepreneurs who have run successful crowdfunding campaigns and raised money for their ideas. We have brought together a panel of speakers who will share their experiences on crowdfunding and equip you with tools and strategies on how to plan and run a crowdfunding campaign.
Winning Women, launched in 2017 by Cynthia Hellen, is a monthly event series empowering women to effect change in society at all levels: as an individual, community member, professional, student & entrepreneur. At Winning Women, women share their lessons learned to an audience that ranges from 20-60s-year-old female and males who are eager to learn how to become better leaders, start a business, or juggle their passion project and day job.
Speakers
Arshiya Kherani, Founder & CEO of Sukoon Active
Arshiya Kherani is the Founder & CEO of Sukoon Active. She is originally from Cleveland, Ohio but has lived in New York for the past 10 years. She holds a BA and MPA from NYU, and has spent the last several years working in real estate finance and community development investment before starting Sukoon Active, a modest, inclusive activewear line for women. Arshiya loves running, exploring new corners of the world, photography and a classic NY slice.
Partnerships, Sponsorships or General Inquiries
Please email hello@nywse.org with any questions, comments, or inquiries.
Refund Policy
Tickets to this event are transferrable but are non-refundable.
Volunteer Opportunities
If you are interested in volunteering at Winning Women please go to winningwomenseries.com
Important
By purchasing a ticket for this event, you understand that you may be photographed or filmed at this event and agree to receive newsletters from NYWSE.