Join us to learn how to raise millions of dollars through modern capital raising strategies including rewards crowdfunding, equity crowdfunding, Reg A+ IPOs, and security token offerings (STOs).
Event attendees and speakers can network with each other here: https://www.lifograph.com/lifograph
DARREN MARBLE is the CEO at Issuance – a platform that connects digital security issuers with investors. He is also the Founder of CrowdfundX,Board Member of the Crowdfunding Professional Association and Co-Founder of the Crowd Invest Summit.
Darren will share the secrets of raising almost $200M through crowdfunding, initial coin offerings (ICO), and other modern fundraising.
Darren has also partnered with famous rapper Drake as the singer looked to take one of his businesses public.
Reserve your tickets early. We have limited seating for this event.
Drinks and food will be provided.
_________________________
SPEAKER
_________________________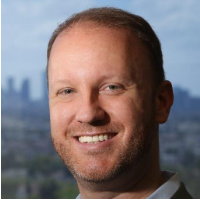 DARREN MARBLE
Darren Marble is the CEO of Issuance, a platform that connects digital security issuers with investors.
He was also Founder of CrowdfundX (sold to Issuance), a pioneering financial marketing firm that uses a combination of Artificial Intelligence (AI) and digital marketing to help its clients raise capital online through equity crowdfunding, IPOs, ICOs, STOs, and other fundraising techniques.
Darren marketed historic equity crowdfunding campaigns and ICOs/STOsincluding:
– FAT Brands/NASDAQ ($24M)
– Myomo/NYSE ($8M)
– Elio Motors/OTC ($17M)
– TrueLeaf ($10M)
– TZero ($100M)
– KODAK Coin ($10M)
– BrewDog ($6M)
– Rayton ($6M)
– Rapper Drake's Wiskey Company
and more.
Darren was also elected to the Board of Directors with the Crowdfunding Professional Association and is a Co-Founder of the Crowd Invest Summit.
A compelling public speaker, he has presented to such organizations as the Stanford Graduate School of Business, the USC Marshall School of Business and UC Irvine, the NextGen Crowdfunding Conference, the CfPA Crowdfunding Summit, the Silicon Valley Crowdfunding Conference, FundIt, Growth Capital Expo, the MicroCap CEO Investor Conference, the CSUN Entertainment Alumni Network and the ESGCI Business School in Paris, France.
Darren is a Contributor for Business Insider, and his insights have been featured in the Wall Street Journal, New York Times, Bloomberg, Nasdaq, NYSE, Forbes, Investor Town Hall, BNN, Los Angeles Business Journal, and many more.
________________________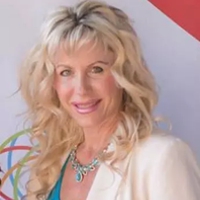 DEA WILSON
Dea is the Founder of Lifograph – The Wiki of People – https://www.lifograph.com – a free people search engine with 500K profiles and 1.2M connections, matching people and companies based on their needs, skills, interests and real-life relationships.
Dea is a serial entrepreneur and Managing Director at Silicon Valley Incubator. She is also an Angel Investor at the Wharton Alumni Angels and Tech Angels, her investment interest being in consumer, mobile and SaaS startups.
Dea is a big supporter of female founders and investors and currently leads a community of almost 1,000 women leaders and entrepreneurs.
Dubbed Ms. Silicon Valley, Dea is what people call a super-connector, her expansive network including the Who's Who in startups, venture capital, technology, entertainment, etc.
She is a big car racing fan and is currently serving as a Director in the Board of Directors of the Ferrari Club of America, Pacific Region.
Dea has been a guest speaker at numerous events and conferences and she has also been featured and interviewed in many media publications,including Entrepreneur Media, Silicon Valley Business Journal, Yahoo Finance, Investor Business Daily, Startups.co, Sociable, 150sec, Repatriot, Profit.ro, Startup Grind, TheNextWeb, ProTV, NationalTV, etc.
As an Executive Director at The VC Network and LifographTV, Dea interviews many prominent VCs, angels, executives and founders in Silicon Valley and tech.
Earlier in her career Dea worked at two Fortune 100 companies, Microsoftand PricewaterhouseCoopers.
She earned a Master's degree from University of Washington on a full scholarship and she also graduated with an MBA degree from the Wharton School of Business (University of Pennsylvania), majoring in entrepreneurship.
_________________________
AGENDA:
______________________
6:00pm – 6:45pm – Networking reception
6:45pm – 7:00pm – Introductions, sponsor tables mentions
7:00pm – 8:00pm – Speaker program
8:00pm – 8:30pm – General networking
_________________________
DEMO/SPONSOR TABLES
_________________________
Buy a demo or sponsor table and get great exposure.
Demo/sponsor table includes:
– 2 (two) general admission tickets
– 1/2 sponsor table
– promotion before and during the event
– logo displayed on the event description
– promotion in front of all attendees and speakers
– business cards of the attendees (if available)
Limited availability.
_________________________
EVENT ORGANIZER:
_________________________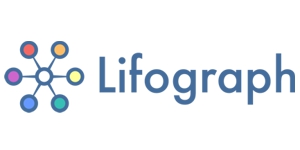 LIFOGRAPH – The Wiki of People – https://www.lifograph.com
Discover 500,000 profiles and 1.2M connections for FREE
As seen in Forbes, Entrepreneur, Investor Business Daily, Inc., Yahoo News, TheNextWeb, etc.
_________________________
VENUE SPONSOR:
_________________________

HAX Accelerator – https://hax.co/

Venture capital-based program dedicated to accelerating startups with a hardware element